CONTROL MEETS ELEGANCE
The technology behind your smart home automation system is only as good as the device that allows you to control it.  Once we have integrated your new Wailea, Kaanapali, or Kapalua smart home with intelligent systems, the fun part is taking control of any of those systems with the magical touch of a simple elegant device.  The true measure of wizardry (afforded you from a broad range of devices) allows you to control all the systems in your home seamlessly, while the smart home automation technology behind them remains completely hidden from the naked eye.  We work with nothing but the best-in-class manufactures to offer you a choice menu of capable products and devices to meet your project goals.
You don't need multiple remotes just to watch television, or a wall filled with switches and knobs that takes you 3 tries to find the right light. Take control of your home with just one button press from a sleek Crestron touchpanel, designer engraved keypad or your iPad™, iPhone® or iPod® touch. Select a movie to watch or music to enjoy from your favorite chair. Adjust your lights, shades, temperature and check on your alarm system without getting out of bed. The comfort and convenience of the ultimate technology lifestyle can be yours. The possibilities are endless, whatever you can imagine Crestron can do.
With more and more smart electronics playing a central role in our daily lives, they deserve an even smarter role at home or facility. Control4 has the mastermind solution, making it possible for virtually any appliance or device in your home business to intelligently communicate with another, from locks to lights, doors to drapes, and you the ability to control them, no matter where you are.
Your home and your workplace should be designed to complement your needs. As your needs change throughout the day, your lighting should adapt as well; bright to read a book, but dim for computer use. Whether you are at home or at work, Lutron solutions provide convenient access to light control, creating a comfortable atmosphere to support your activities throughout the day.

In 2002, we set out with a goal – to reinvent home audio for the digital age. Our vision was simple - fill every home with music and make listening a valued experience again. We're making it easy for everybody to listen to the music they love in every room of their home. To hear the songs they love, to discover new music they never knew existed, and to appreciate it all with the highest sound quality.
Whether an action-packed blockbuster, a stadium concert or a quiet romantic comedy, Sonance home theater solutions deliver powerful detail and clarity for multi-channel film soudtracks and musical performances. Sonance has solutions for nearly every use whether it's your home theater, the backyard, multi-room audio and much more.
Samsung Televisions offer the best picture quality, design and energy efficiency. Find SUHD TVs, 4K UHD TVs or an innovative, curved OLED TV perfect for you. Step up to curved design and discover our best and brightest innovations, from incredible 4K SUHD picture performance to our advanced Smart Hub TV. You're going to want to watch what happens next. It the the ultimate viewing experience
The philosophy behind the unique Marantz sound - We know that true hi-fi is about being able to reproduce the magic of a performance. It's about experiencing music just as the artist intended, even in the cinema. It is music that delivers the ecstasy and agony of a film's story. To Marantz, perfect specifications and technical accomplishment count for nothing unless a product can unlock the power, the excitement and the emotion of music.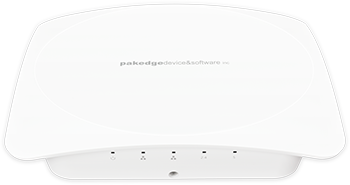 Pakedge is an industry leading manufacturer of high performance end-to-end networking platforms for residential and commercial AV applications. Pakedge is recognized by industry peers and winner of the prestigious CEPro Brand Leader award for Networking in 2013 and 2014 and specializes in integrating high performance engineering innovations, operational simplicity, and systems engineering to develop technology that enables customers to unleash the power of their network.
We love home. It's the best place in the world. But not everything inside our homes is lovable. There are things that beep at us; fail without warning; keep us in the dark. There are things we've learned to ignore. We think they should do more. Nest is focused on making simple, human, delightful things. That's how we're creating the thoughtful home: A home that takes care of the people inside it and the world around it.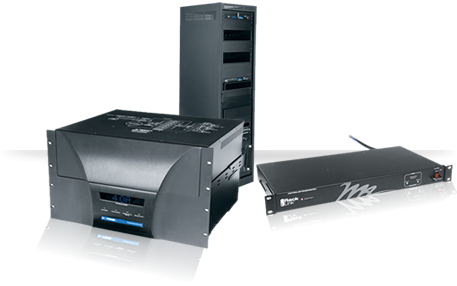 Middle Atlantic Products is part of the Commercial AV division of Legrand, North America, and has manufactured exceptional support and protection products to mount integrated AV systems in Residential, Commercial, Broadcast, and Security applications since 1979. All of our products are designed and engineered in the US to maximize system reliability and to meet the needs of installers; from thermal considerations and built-in cable management, to pre-installed washers on our rack screws, we build in ways to save time and simplify the job. At the heart of every installation, you'll find Middle Atlantic Products - what great systems are built on.